About 650 guests got groovy in the best looks from the 1970s at the Baton Rouge Arts Council's MPAC on Thursday night. The event marked the golden anniversary of the Arts Council of Greater Baton Rouge at the Cary Saurage Community Arts Center with great music, food and fun.
"Creating, connecting, and celebrating — we were overwhelmed to see so many people in our community come together joyfully through the arts," said Renee Chatelain, president and CEO of the Arts Council of Greater Baton Rouge. "We are honored to be able to celebrate our 50 years through this shared experience 70s style!"
SupaFly entertained the crowd for a street dance outside while artists painted guests' portraits on gallery windows and aerialists performed on aerial silks. Inside, DJ Marquis had the dance floor hopping while a karaoke room was in full swing on the second floor. On the third floor, guests enjoyed the breezy view of the Mississippi River bridge as well as music and a variety of foods.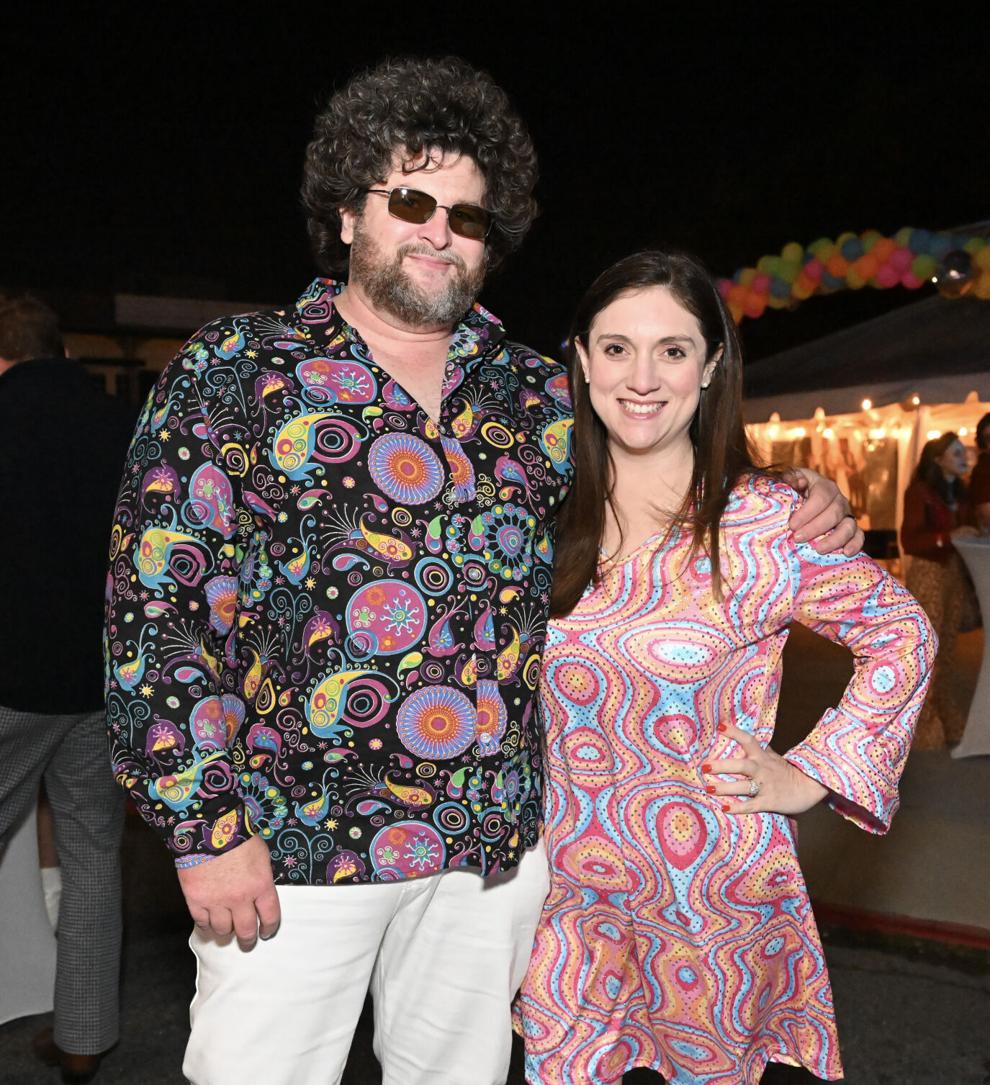 "It was beyond our expectations," said Pam Bordelon, director of communications for the Arts Council.
Bordelon said guests had a groovy time — dancing to SupaFly and DJ Marquis, singing in the karaoke room and with the flash mob led by Leonard Augustus.
"We loved that so many came in '70s attire! It made for a magical 50th-anniversary celebration," she said.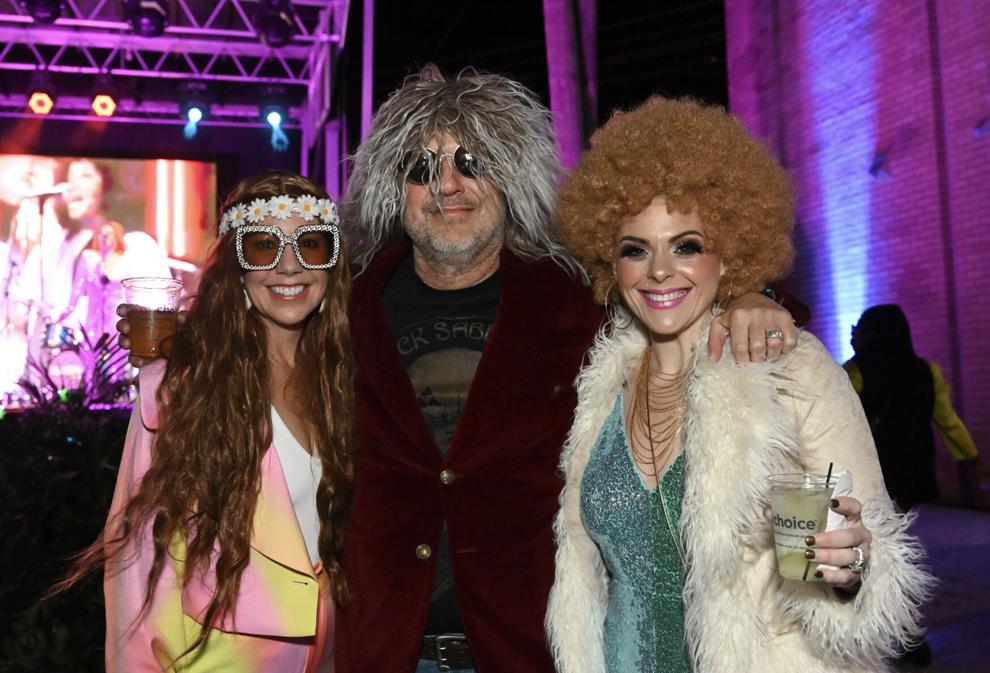 Sponsors for the event included Shell, Essential Federal Credit Union, Manship Media/WBRZ, Lipsey's, Campus Federal, Sparkhound, Faulk and Meek, Hancock Whitney Bank, Barker Property Management and Commercial Real Estate, Faulk and Winkler, Lamar Advertising and The Advocate.
All proceeds of the event benefit the Arts Council of Greater Baton Rouge in its mission to foster the creative capacity and vibrancy of our region through education, advocacy, and resources.
Follow Hilary Scheinuk on Twitter and Instagram, @hscheinukphoto.