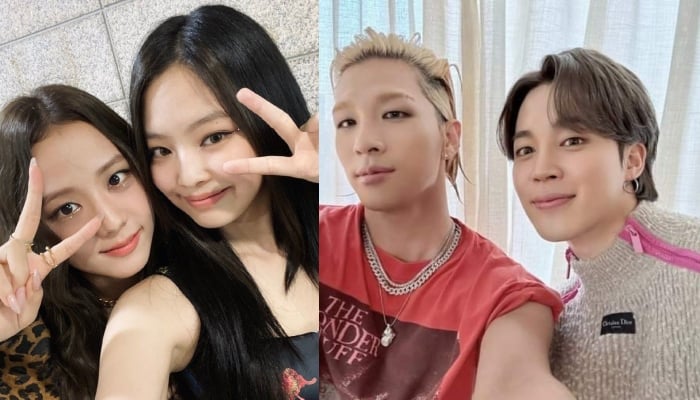 BLACKPINK Jennie and Jisoo revealed their giddy side as they BIGBANG Taeyang.
On January 13, BIGBANG Taeyang released his vibey track VIBE with BTS Jimin. Although he is now under THE BLACK LABEL, Taeyang started with BIGBANG under YG Entertainment, therefore he received love from his ex label mates, the BLACKPINK members.
According to Koreaboo, BLACKPINK Jennie, Jisoo, and Rosé shared screenshots of the song and also commented on the post.
BLACKPINK Jennie and Jisoo, particularly teased their 'hyung.' Jennie commented on Taeyang's post, "I missed you so much."
Jisoo wrote in her story, "Yeoreobun." Both the comments refer to a meme involving what Taeyang said in his concerts.