Ready for some wintertime drink recipes mixed with a little music and chit-chat?
Host CorNaé Granville is back for Season 3 of "Cocktails & Conversation with CorNaé." The local Maddgame Entertainment series premieres at 10 p.m. Friday on WBTR, Channel 36 (cable Channel 19). 
Here, Granville discusses what viewers can look for in the new 13-episode season.
With the show getting another season, it must be popular. What do you think draws people in?
Our ratings have been solid with the television station, but my hope is it's popular in people's eyes. But I really just want to be relatable to all or as much as I can for late night TV.
So you're adding musical guests. Will you still have other guests as before?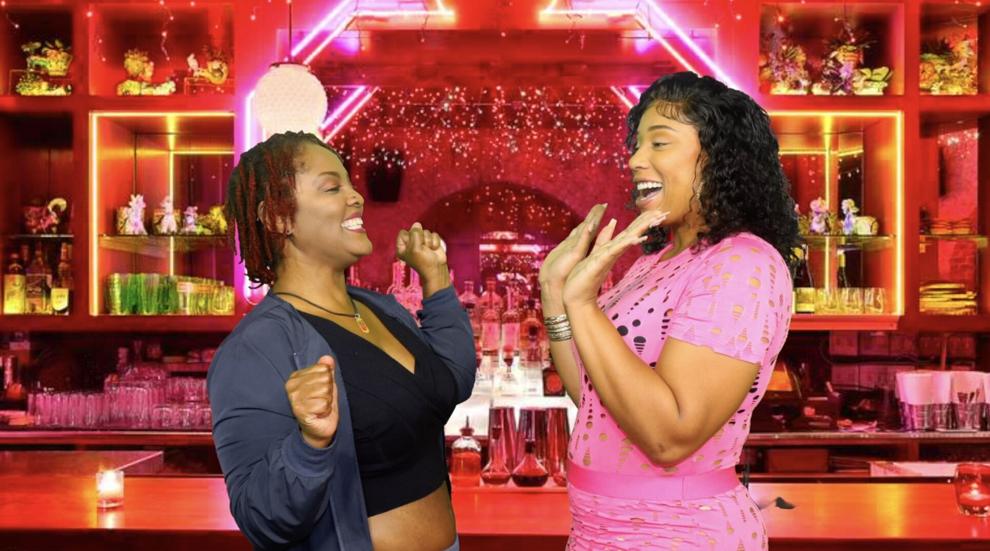 We will definitely have our regular guests, but we wanted to spice things up and bring another element to the show.
Who can we look for as musical guests? Is there anyone in particular you'd like to have on this season?
We love local artists and love to showcase their talent. I always love when Johnny Hustle appears on the show. His fanbase is growing and we're both on-air talent with Maddgame Entertainment so it was a natural thing to have him on as our first musical guest.
Will licensed aesthetician Kyesolyn C. Byrd and her beauty tips be featured again this season? Can't have the show without "KC's Corner." So she will definitely be around. She's also the assistant director on set for all my segments.
Can you give us any details on this season's original cocktails?
This is new for me as far as the season goes. My first two seasons were during the summer months, so now I can showcase holiday-themed drinks, including for Mardi Gras, Valentine's Day and St. Patrick's Day.
If you could have anyone you wanted on the show, who would your dream guest be?
As of right now my dream guest would be Kanye West (Ye). I would like to ask a few questions.
Will the show be filmed at DJ's Club Elite again?
Yes, same location. I call it home. I actually began my career there mastering different cocktails for the diverse clientele. On some days there are older patrons and some days the demographic is younger, but the atmosphere was always fun.
Anything else new you'd like to talk about?
I can't spill any beans. It's like a new Marvel movie — you can't give too much of the plot away. You just have to tune in and check us out. Sit back, relax and enjoy the show. We are here to entertain.