---

Going out: Cinema
Empire of Light
Out 9 January
Starring the incomparable Olivia Colman plus a host of other national treasures and bright young things, and set on the coast of England in the 1980s, Empire of Light is director Sam Mendes's ode to the beauty and profundity of the silver screen – the titular Empire being, of course, a cinema.
Rashomon
Out now
Rashomon may be one of those films that is more often referenced than seen, but the BFI is setting out to change all that with this rerelease of the Akira Kurosawa classic, whose title has become a byword for different interpretations or versions of the same event.
Till
Out now
A drama from Chinonye Chukwu (Clemency) set in 1955, and based on the true story of the activist Mamie Till-Bradley (Danielle Deadwyler), who was forced to pursue justice after her 14-year-old son Emmett (Jalyn Hall) was murdered in horrific, racially motivated circumstances.
The Enforcer
Out now
If your new year resolution was to finally watch the lauded classics of world cinema that you've yet to see, move along, nothing to see here. If your new year resolution was to watch Antonio Banderas enforce stuff, using violence, then boy is this action thriller the January pick for you. Catherine Bray
---
Going out: Gigs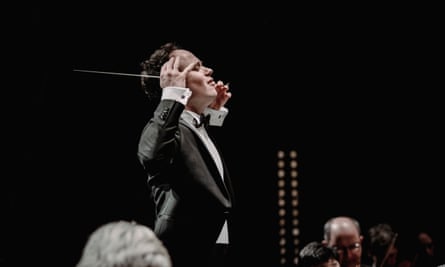 City of Birmingham Symphony Orchestra
Symphony Hall, Birmingham, 12 January
Gergely Madaras conducts the world premiere of Thomas Larcher's Third Symphony, A Line above the Sky, one of the works commissioned to mark the centenary of the CBSO in 2020. Andrew Clements
The 1975
8 to 30 January; tour starts Brighton
So far the 1975's tour, in support of last year's Being Funny in a Foreign Language album, has seen frontman Matty Healy kissing fans on stage (with their consent), admonishing security guards via Auto-Tune and eating (apparently) raw meat. As the band roll into the UK, expect some high-concept art-pop mixed in with hijinks. Michael Cragg
Jackson Wang
Eventim Apollo, London, 12 January
The rapper, singer, dancer, record producer, fashion designer, director and former member of Hong Kong's national fencing team arrives in the UK for this one-off gig in support of second album, Magic Man. Dramatic and impassioned, Wang's all-caps pop feels better suited to arenas, which may well be next. MC
Alex Clarke Quartet
Seven Arts, Leeds, 12 January; Birmingham Jazz, 13 January
Versatility isn't always a virtue, but 20-year-old UK saxophonist and flautist Alex Clarke has made it hers. This quartet includes lyrical pianist Dave Newton and powerful drummer Clark Tracey. John Fordham
---
Going out: Art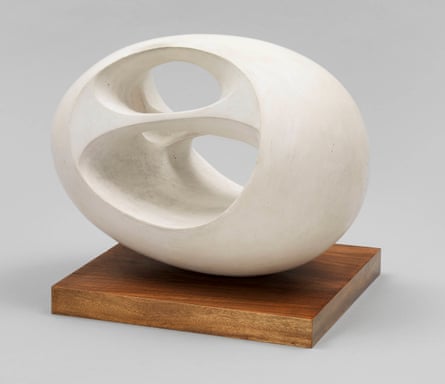 Barbara Hepworth
Tate St Ives, to 1 May
The landscape of St Ives inspired Hepworth, whose studio is preserved here. Her abstract but natural forms, pierced by what seems a slow erosion, echo silently like haunted sea caves. This museum is a perfect setting for a survey of the life and art of one of the most admired British sculptors.
Dan Flavin
David Zwirner, London, 12 January to 18 February
The artist who revealed the beauty of fluorescent light brings a bit of colour and magic to January. Today artists use technology as readily as paint, but when Flavin started arranging lights into sculptures, the electrification of art was something quite new. The simplicity of his art makes it endure.
Ellie Niblock
Yorkshire Sculpture Park, near Wakefield, to 29 January
The landscape of Yorkshire Sculpture Park is a living sculpture in itself, with delightful pastoral features from woodlands to rolling pastures to hills. It makes for perfect winter walks and has inspired Niblock to create new works in a residency here. She experiments with digital responses to the land.
Marcus Harvey
Wellington Arch, London, 11 January to 19 March
History can be remembered in many ways. Wellington Arch commemorates the victor of Waterloo on a grand scale. Harvey was notorious in the 1990s for painting a daunting image of a less acclaimed figure, Myra Hindley. Here he portrays other historical heroes and villains, including Thatcher and Napoleon, in ceramics. Jonathan Jones
---
Going out: Stage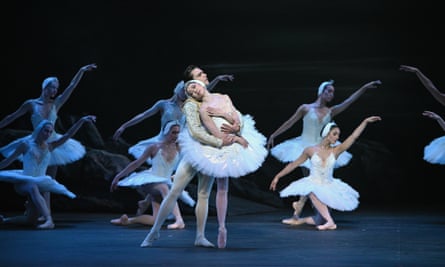 Swan Lake
London Coliseum, 12 to 22 January
Just the thing for escaping from the post-Christmas slump into an enchanted world of Tchaikovsky's brooding and swooning music, the melancholy beauty of cursed white swan Odette and the dazzling deceit (and multiple fouetté turns) of the black swan Odile. Lyndsey Winship
Jessica Fostekew
Soho Theatre, London, 11 to 14 January
Fostekew's latest gung-ho celebration of womanhood covers the standup's split from her son's father and her new same-sex relationship alongside a glut of adjacent topics, from bimbos and pubes to homophobia. Rachel Aroesti
Who's Afraid of Virginia Woolf?
Theatre Royal Bath, 13 January to 11 February
Elizabeth McGovern and Dougray Scott play Edward Albee's famously ferocious couple, who set about destroying each other – and their dinner guests – over the course of one brutal evening. Directed by Lindsay Posner. Miriam Gillinson
The Wife of Willesden
Kiln theatre, London, to 11 February
Zadie Smith's acclaimed adaptation of Chaucer's raucous tale returns, which sees director Indhu Rubasingham transform the theatre into a local boozer. Smith's script is ferociously clever and fun and Clare Perkins has a blast as five-times married local legend, Alvita. MG
---

Staying in: Streaming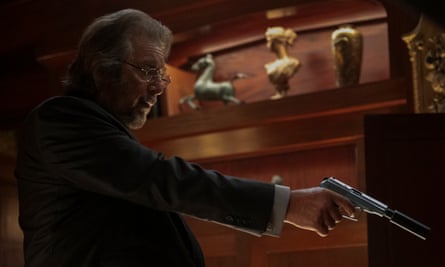 Hunters
Prime Video, 13 January
Few of history's horrors have been as obsessively rewritten as the Holocaust and its aftermath, and this alternative-timeline action series is (seemingly) one big revenge fantasy. Series one followed a crew of Nazi hunters in 1970s New York; this second and final outing sees the team return for one last job: a pan-continental quest to track down Hitler.
Welcome to Chippendales
Disney+, 11 January
The wacky, convoluted and ultimately very disturbing tale of the striptease franchise has proved a true-crime goldmine. Kumail Nanjiani plays Chippendales founder Somen "Steve" Banerjee, a man who grabbed the American dream by the collar and cuffs before spiralling into a paranoid, murderous mess.
Mystery Road: Origin
BBC Four/iPlayer, 7 January, 9pm
Indigenous Australian detective Jay Swan is back in this stately but compelling 1999-set prequel, which sees him pursue the gang of masked robbers terrorising his home town while navigating complicated family ties.
The Kardashians: A Billion Dollar Dynasty
All 4/Channel 4, 9 January, 9pm
Kim, Kylie et al are now veritable cornerstones of global pop culture, era-defining influencers in the fields of reality TV, social media, beauty and fashion. This two-part doc gives them their dues as it goggles at their outrageous wealth. RA
---
Staying in: Games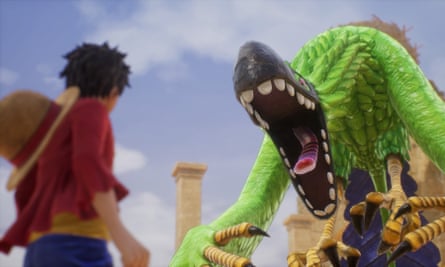 One Piece Odyssey
Out 13 January, Playstation, Xbox, PC
Based on the manga that's been going strong since 1997, this RPG puts you in the shoes of elastic pirate Monkey D Luffy and crew to battle and explore in a bright world full of nostalgic references for manga fans.
No Man's Sky
Out now, Switch, Xbox, PlayStation, Mac, PC
Ease yourself into the year by revisiting this contemplative spacefaring game, a whole capsule universe in code which has been steadily improved and updated for years now. Keza MacDonald
---
Staying in: Albums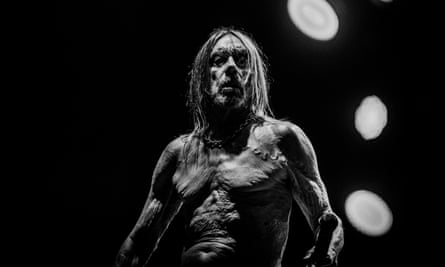 Iggy Pop – Every Loser
Out now
The perpetually shirtless rock icon returns with this 19th studio album. Iggy promises the music will "beat the shit out of you", and Every Loser features input from Guns N' Roses' Duff McKagan, Red Hot Chili Peppers' Chad Smith and producer Andrew Watt (Ozzy Osbourne, Miley Cyrus), who all assist on the ragged single, Frenzy.
Gabrielle Aplin – Phosphorescent
Out 13 January
A decade on from her John Lewis-assisted UK No 1 with The Power of Love, British singer-songwriter Aplin returns with her fourth album. Reuniting with producer Mike Spencer, Phosphorescent trades in slow-burning, pensive ballads (Don't Know What I Want), and percolating bangers such as recent single, Don't Say.
Anti-Flag – Lies They Tell Our Children
Out now
Pittsburgh's punk titans return with their 13th album, and their first to feature a conceptual framework. Exploring "the dystopian corporate wasteland we all face", and the causes behind it, Lies They Tell Our Children is given an extra shot of anger by its roll-call of guests including members of Rise Against and Silverstein.
Brakence – Hypochondriac
Out now
Ohio's self-confessed "synth nerd" Randy Findell makes disruptive, shape-shifting pop, free of categorisation. Across 13 mind-melting songs, Findell touches on turntable fantasias (the relentlessly bonkers Caffeine), emo experiments (Argyle) and low-slung R&B (CBD). MC
---
Staying in: Brain food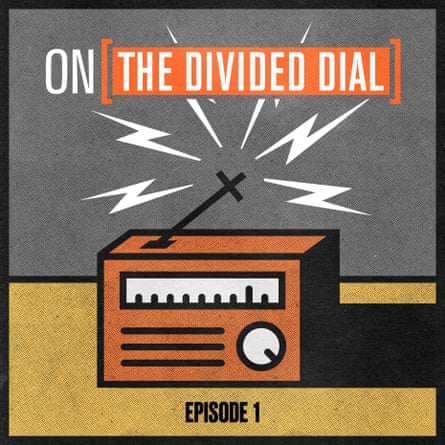 The Divided Dial
Podcast
Talk radio has taken on increasing political force in recent years in the US and this incisive series from journalist Katie Thornton traces how Christian company Salem Media is pushing the airwaves to the right.
Gregtatewasloved.com
Online
After his death in 2021, Greg Tate left a legacy of deeply felt writing on the cultural contributions of Black America. This online archive collects his work for the likes of the Village Voice and Rolling Stone.
Spector
Sky Documentaries, 8 January
This four-part series delves deep into the tragedy and ensuing media circus that followed the death of actor Lana Clarkson at record producer Phil Spector's LA home in 2003, resulting in his conviction for murder in 2009. Ammar Kalia