Could you walk onto Carnival's newest ship knowing absolutely nothing and have an amazing time? Of course. But since we've checked everything out and prepared this list of Carnival Celebration tips designed to help you get the most out of your time on board, why not check it out? While you're here, make sure to watch our complete ship tour, which is sure to get you even more excited about your upcoming trip!
Carnival Celebration Tips
Tip No. 1: There are two free "specialty" restaurants.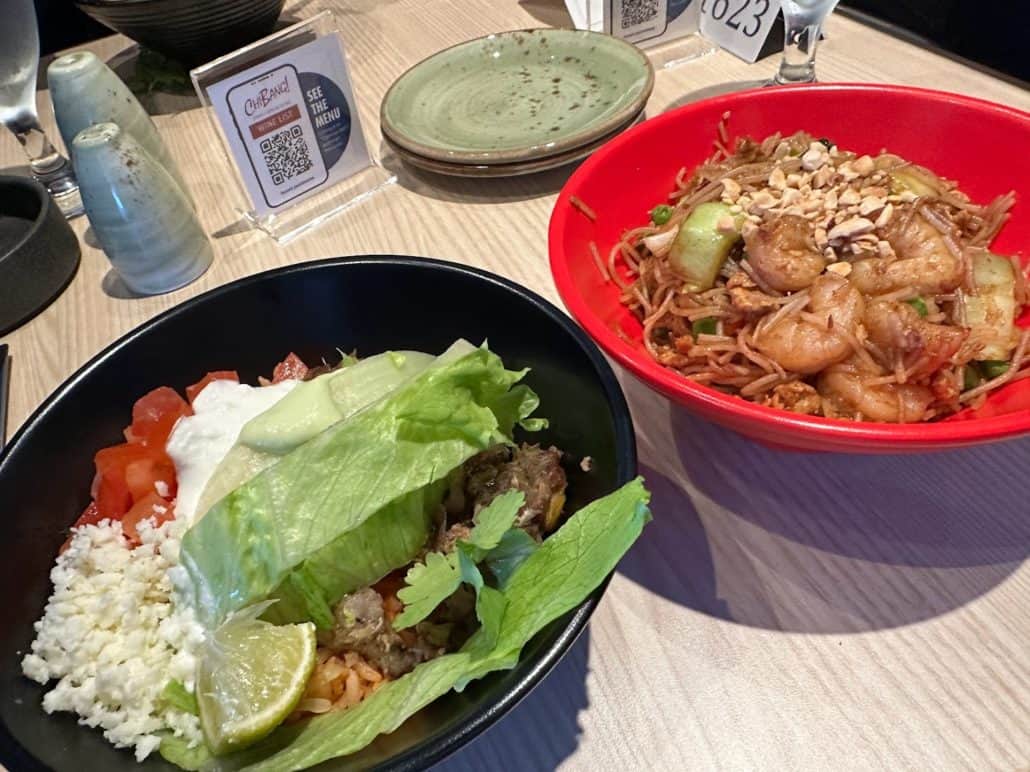 There are plenty of complimentary venues on board every Carnival ship, but Celebration — like sister ship Mardi Gras before her — offers two special options. First, there's Cucina del Capitano, the line's much-loved Italian restaurant. On other vessels, dinner here comes with a fee. But on Excel-class ships, you can dine here for free. Then there's Chibang, a new venue first introduced on Mardi Gras. Combining Chinese and Mexican cuisines, you're sure to find something for everyone in your party. (Don't believe us? Check out the menu here!)
Tip No. 2: There's a very, very exclusive area.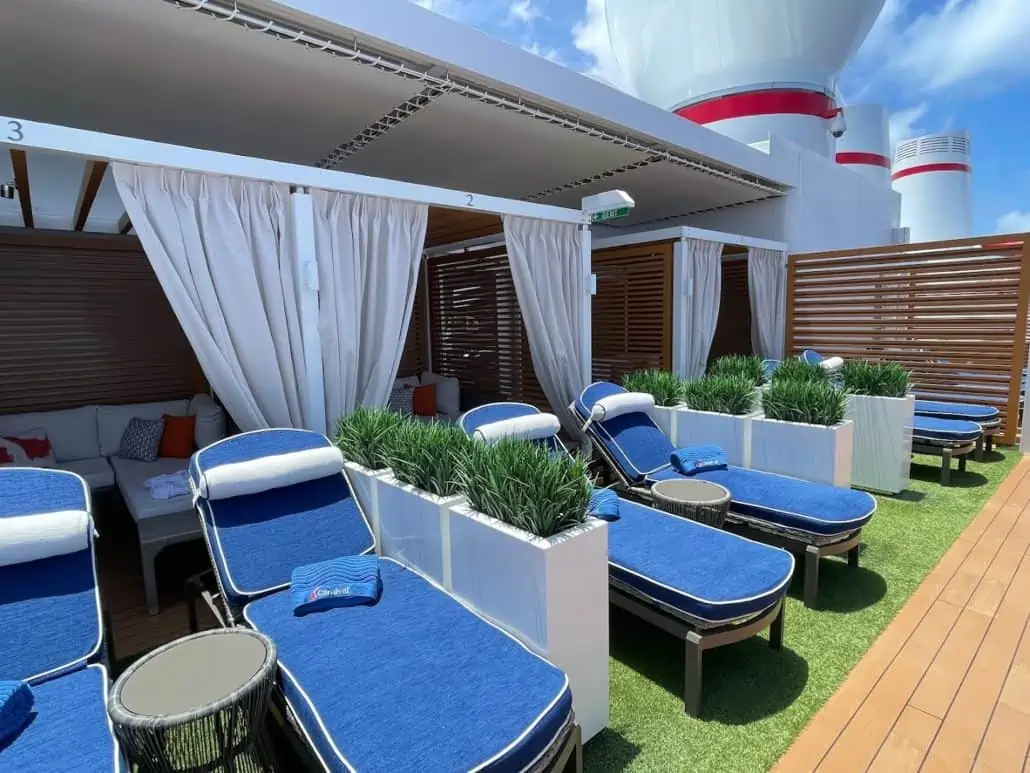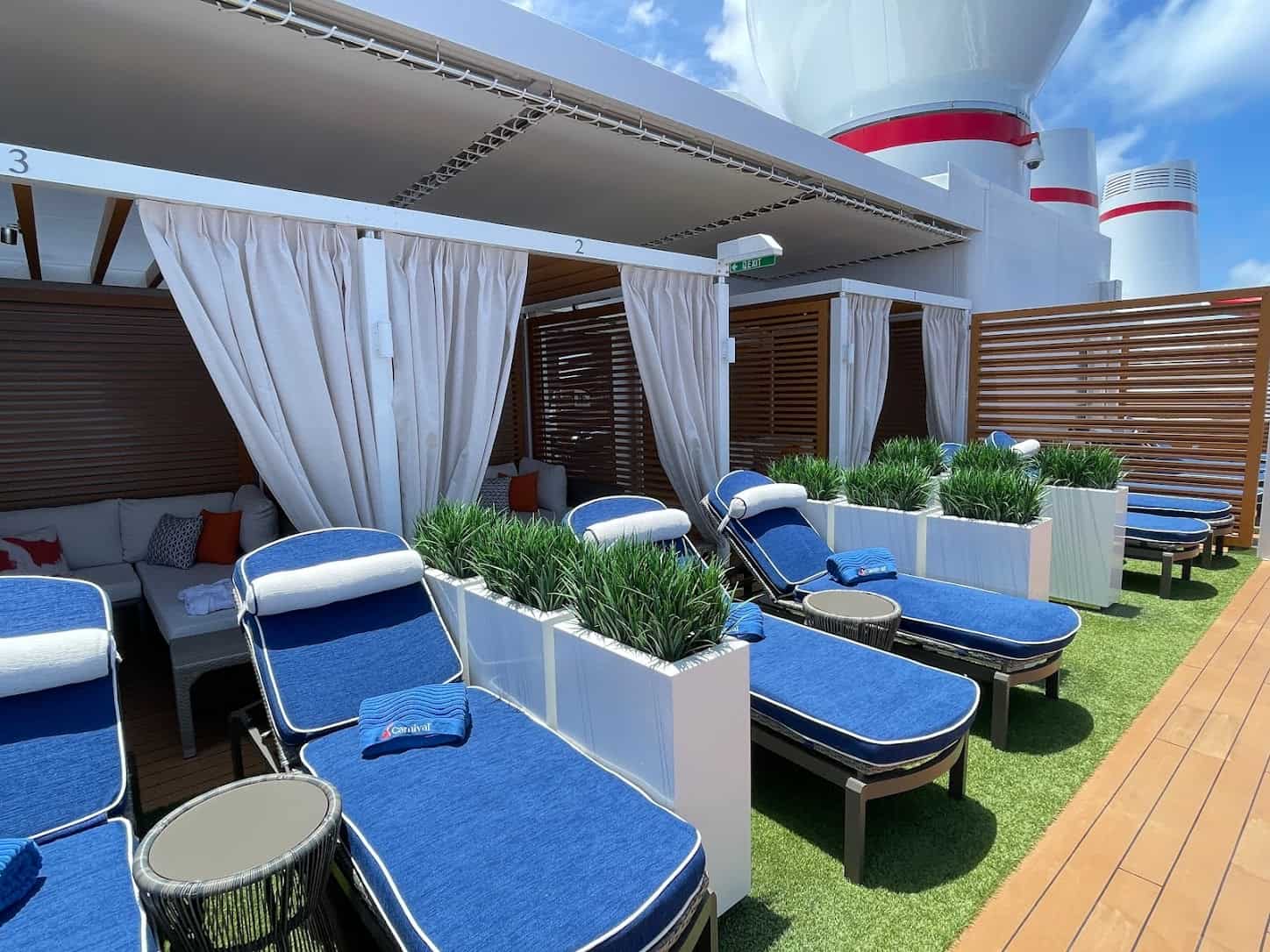 As on Mardi Gras, this ship has a gorgeous space known as Loft 19… which the vast majority of guests will never actually get to see. The area features comfy loungers, infinity hot tubs, and bar service (but no actual bar). Guests booked in Excel-level suites have free access, but Loft 19 is off-limits to other guests… unless they're willing to pay a pretty hefty daily/weekly rental fee for one of the private cabanas. (By the way, even suite guests have to pay for use of the cabanas!)
Tip No. 3: Some of the best shows aren't in the theater.
While there's entertainment galore to be found in the two-deck spanning Grand Spectrum theater, some of the best shows are actually held in Celebration Central (aka the main atrium). The multi-use space has tons of great seating and spans three decks, creating a unique venue in which shows combining acrobatics, music, technology, and incredibly talented performers can be staged. Keep an eye on the Carnival HUB app for details on which shows are in which venues. Speaking of which…
Tip No. 4: Download the Carnival HUB app, pronto.
Never has the app been more important, given that it will make virtually every aspect of your time on Celebration more manageable. Nobody misses the daily Fun Times more than us (sob), but the fact that it's no longer available makes the HUB app your go-to guide for finding out what's going on when. (You can still pick up a printed copy of what's going on, but it's not nearly as complete — nor can it be updated as easily — as the HUB App. Even those who want to "disconnect" from their devices while on vacation are going to find this pretty much a necessity.
MORE: Carnival Celebration Dining Guide: Which Restaurants Are Complimentary?
Tip No. 5: Make BOLT reservations for early in your trip.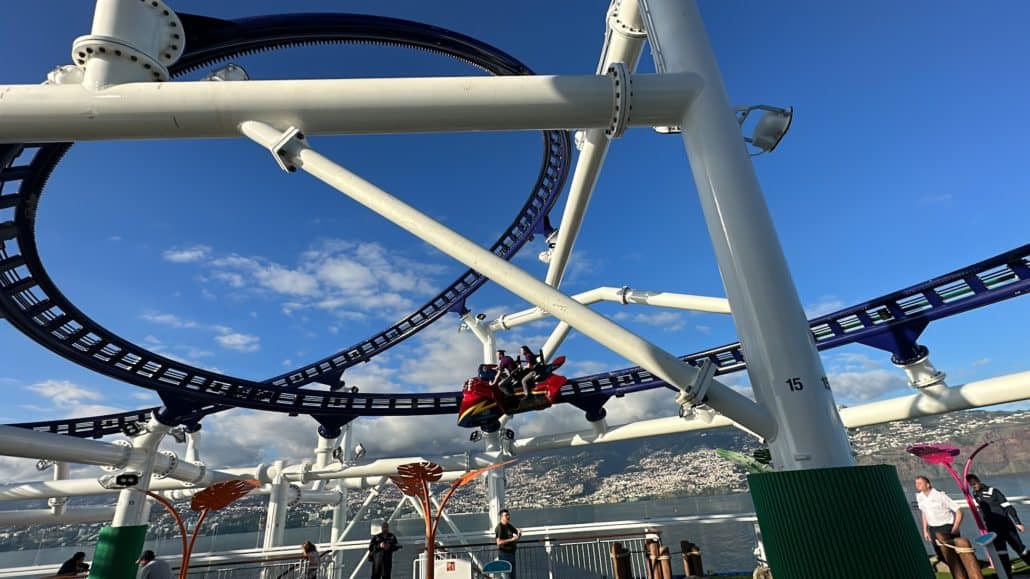 Yes, you need a reservation to ride BOLT (which currently costs $15 for two consecutive trips around the track). And while you might be tempted to save it for the final day, here's why we recommend you don't: If there's inclement weather or some other reason that the top-deck coaster is shut down, you may find yourself out of luck. By booking for early in the week, if your reservation has to be canceled for some reason, you'll still have several days on which to give it another go.
Tip No. 6: Give yourself time to get acclimated.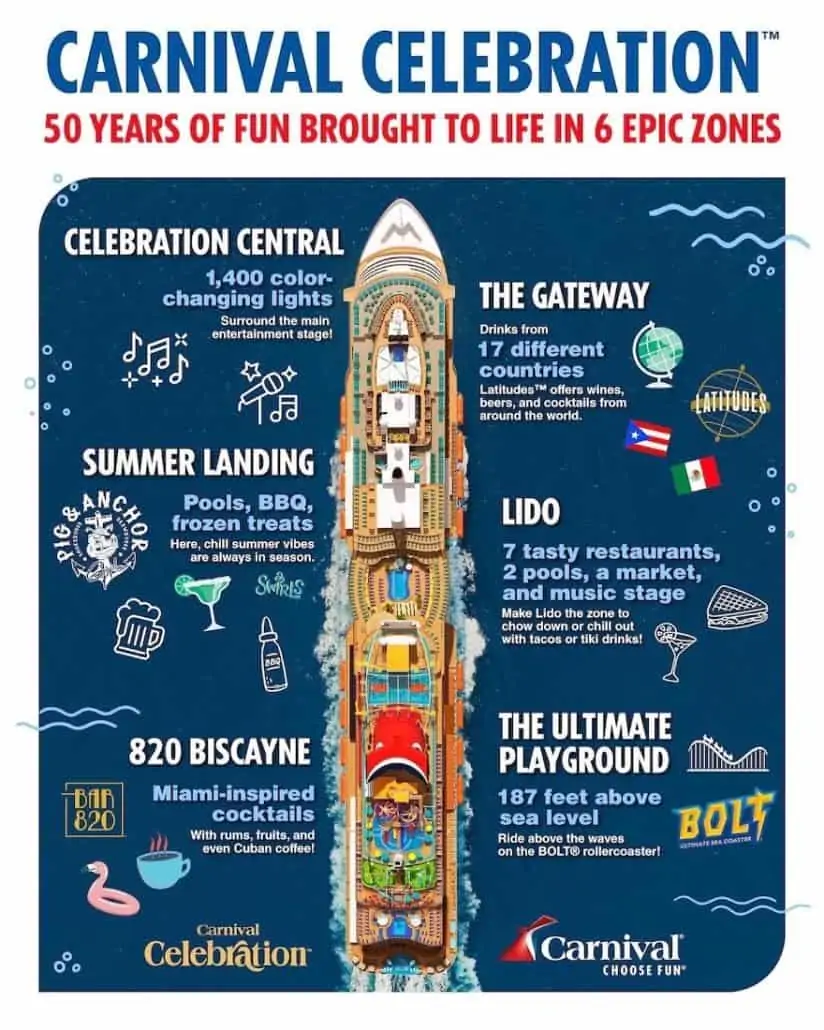 Think you know your way around a Carnival ship? Think again when it comes to Celebration. This ship is majorly different from just about every other vessel in the Carnival fleet with the exception of sister-ship Mardi Gras… and in some ways, it even differs from that one! A friend who boarded sure they'd be able to figure things out pretty quickly admitted on Day 2 of our sailing that they'd gotten lost several times. Keep that in mind and leave yourself plenty of time to get from your stateroom to, say, Guy's Burger Joint, which isn't at all where you expect it to be!
Tip No. 7: Plan to spend some time hanging out in the Gateway zone.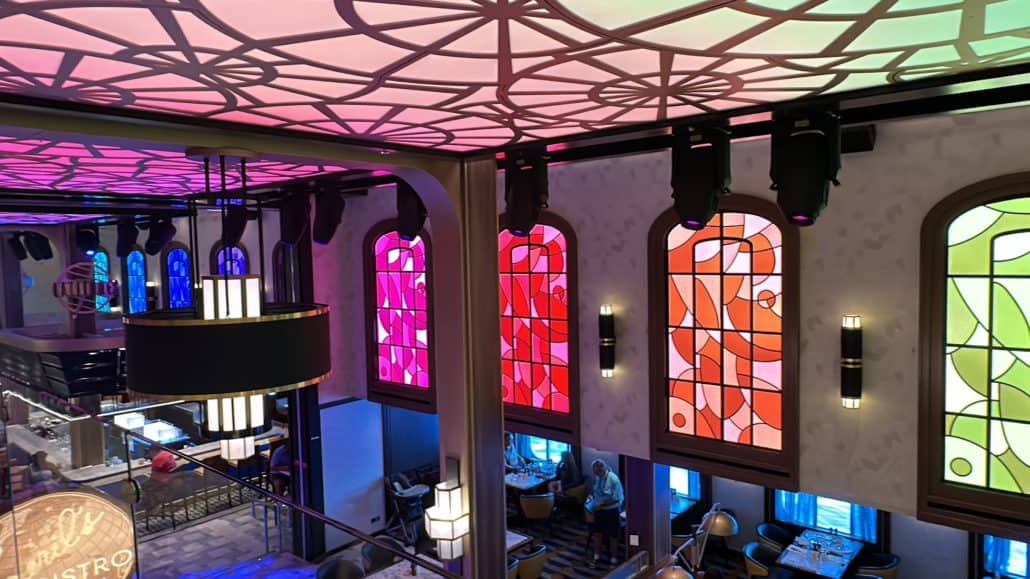 This area, which replaces Mardi Gras' French Quarter, has an awful lot to offer… including some cool visuals that are constantly changing. Remember the LED funnels that anchor the atrium bar on Vista class ships? Here you'll find a variation on that theme with the "virtual windows" which feature everything from glimpses of ports featured on your itinerary to psychedelic light shows. There's plenty of seating here and the travel-themed Latitudes Bar will keep the drinks flowing, making this a very cool spot in which to simply chill.
Tip No. 8: Make reservations for must-do meals.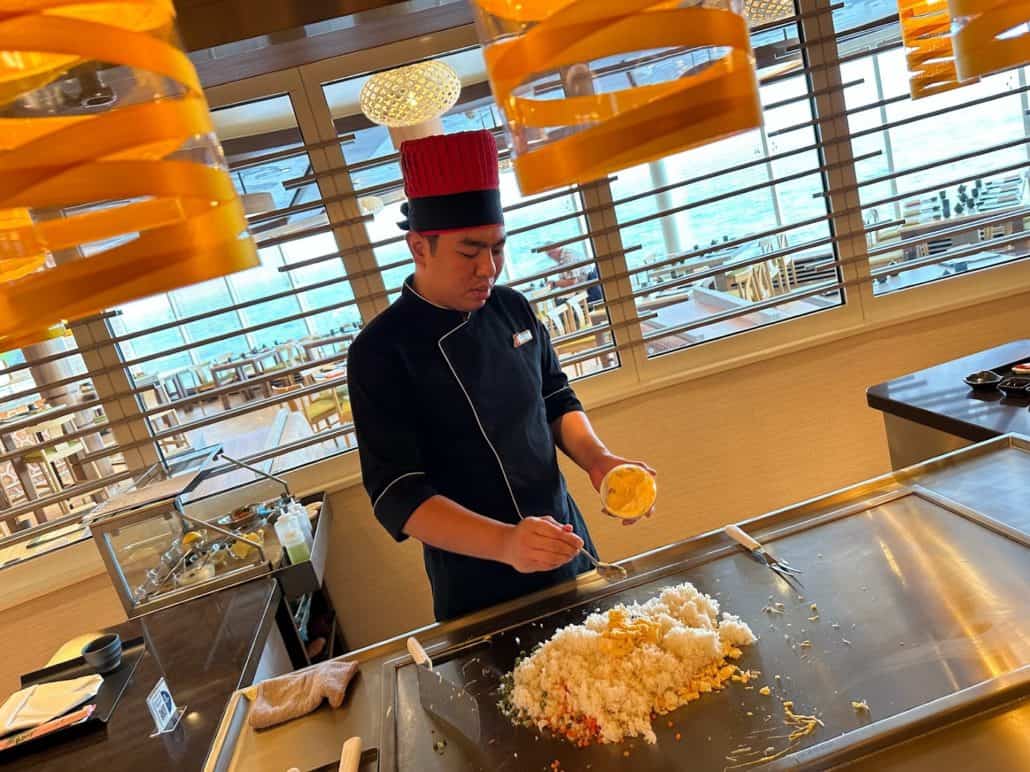 If you've got your heart set on, say, doing the steakhouse on a particular night, make a reservation as soon as humanly possible. The same goes for Celebration's Bonsai Teppanyaki, which might be the toughest table to get on the entire ship, given the limited space and seatings. Obviously, you'll never go hungry on this or any other cruise ship. But there's a difference between eating and eating where you really want to, especially if you're celebrating a special occasion.
Tip No. 9: Step out of your comfort zone.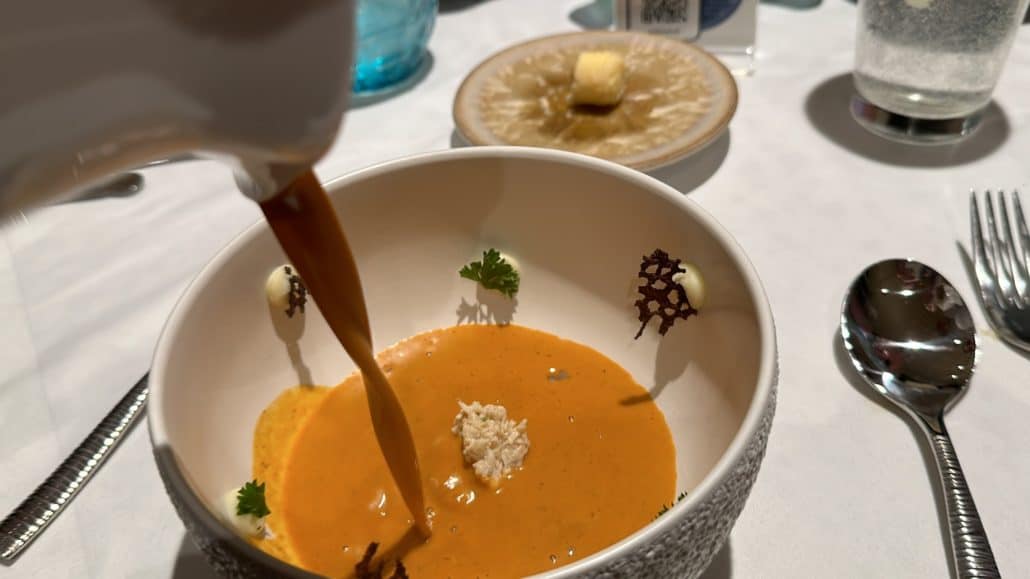 Whether it's trying a cocktail you've never had before or ordering an appetizer that scares you just a little, there's no better place than a cruise ship to get adventurous. That's particularly true on Celebration, where the drink and food venues offer everything from past favorites to future classics. Feeling particularly adventurous? Head for the ropes course. Just remember: Don't look down!
READ NEXT: My First Impressions of Carnival Celebration
Pin it!