PHILLIPSBURG, N.J. – Golfers looking to stay at the top of their game year-round can take a swing at a new facility in Warren County.
The Golf Center at Burley's, an indoor venue featuring golf simulators, driving ranges, putting greens and a chipping area, opened in early January at 224 Stockton St. in Phillipsburg.
The space previously housed another indoor golf center, Infinity Golf, which closed about two years ago.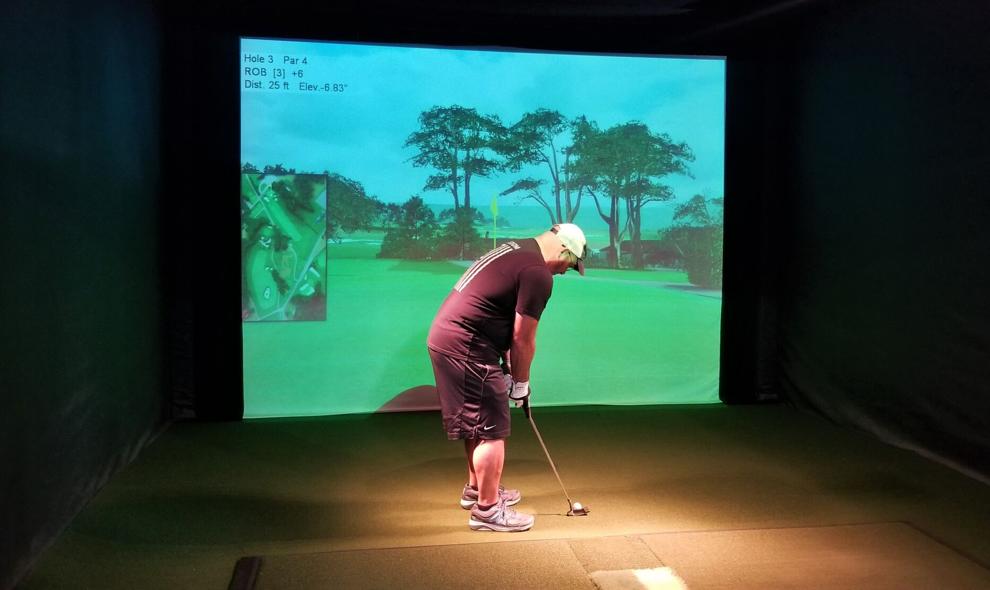 Husband and wife owners Jonathan and Kaitlyn Burley operate the adjacent Burley's Gym and were looking to complement the business' health and wellness offerings.
"The space had been vacant for a while, and I thought, 'Let's take a swing at this,'" Jonathan said. "I'm a golfer myself and I'm also a strength coach. So, I saw this as a great addition to our gym and performance center."
Jonathan, a 2013 Easton Area High School graduate, is a lifelong fitness enthusiast, excelling at football, hockey and other sports since childhood.
He earned his bachelor's degree in exercise science from East Stroudsburg University and joined forces with his wife to open a small personal training business out of their garage in 2017.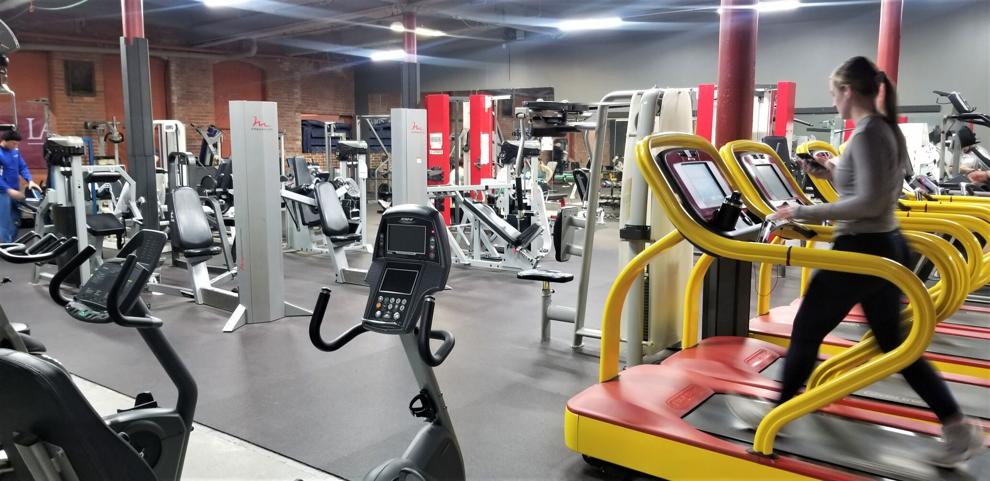 In 2018, the couple moved the business to its larger, current space, where they expanded offerings to include more than 100 pieces of cardio and weight-training equipment, an indoor basketball court, therapeutic massages and cupping and bootcamp, boxing and weight-loss programs.
With the addition of the golf center, Burley's now totals roughly 25,000 square feet.
"We have always had a passion for health and fitness and wanted to share our passion with others," the couple wrote on the business' website. "Our goal is to help people change their lives and become the best versions of themselves that they can be."
The Burleys overhauled the golf center space with new wall paint, updated simulators and refurbished greens and targets.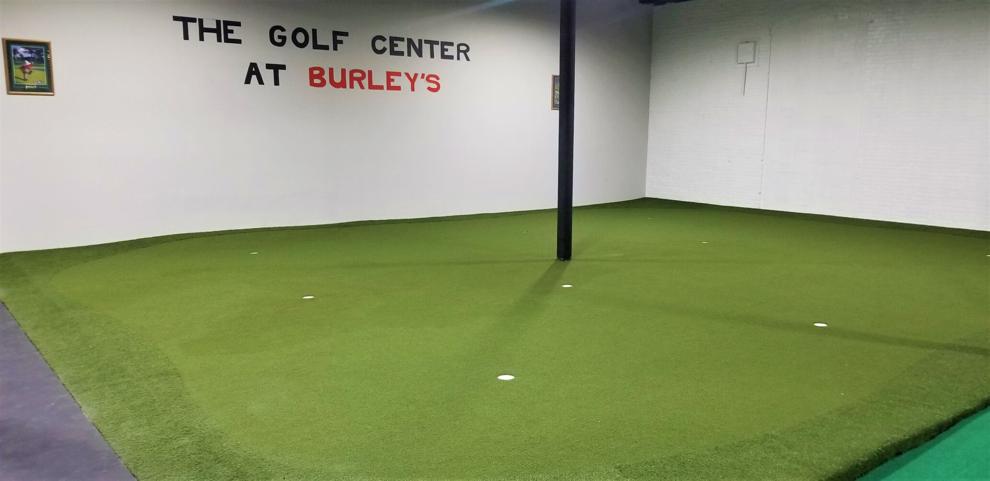 In the simulator bays, golfers can play more than 40 courses, including top-tier courses from around the world, along with a wide array of virtual reality games such as football.
Guests can further hone their golf skills via six driving lanes and roughly 4,000 square feet of chipping and putting greens, complete with a large sand trap and golf cart.
The Phillipsburg couple also knocked down walls to create an open-concept entertainment area, featuring foosball, ping-pong and pool tables, along with other games like darts, basketball and jumbo Connect 4. A private party room and lounge area with TVs and plush furniture are also available.
"We even have a bounce house that we can inflate for kids' parties," Jonathan said. "People can bring their own food and drinks, and there's a new pizzeria down the hall if they want to order from there."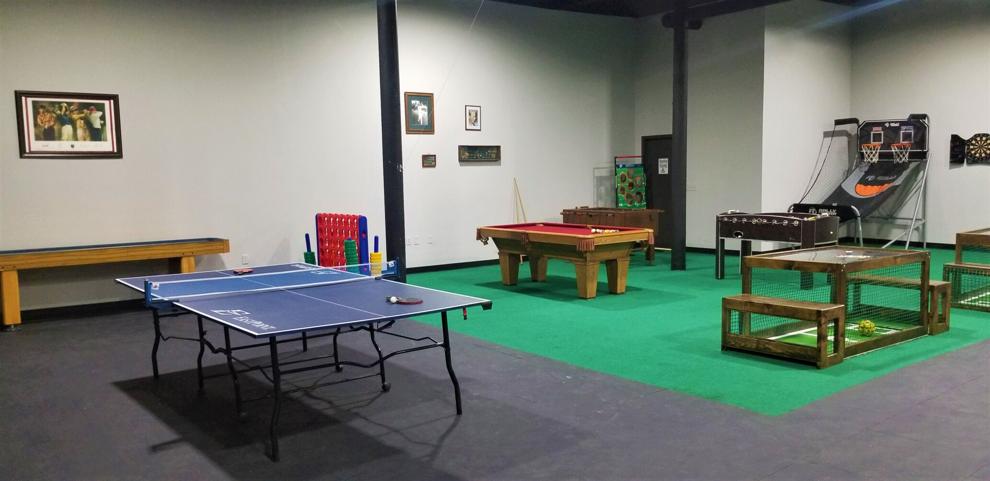 As they did with their gym, the Burleys designed their new golf center to be a beneficial community resource, where people can better themselves while also socializing and having fun.
The facility can be reserved for high school and college golf team practices as well as other functions such as bachelor parties and private golf leagues.
Recently, the Burleys also introduced a six-week Birdie League ($30), where men, women and children play a different nine-hole course each week, with prizes being awarded to the top three finishers in each division.
Additionally, the facility hosts football and other sports viewing events, where individuals pay a $10 entrance fee to watch sports, play golf and other games (including virtual reality), enjoy pizza and drinks and listen to music.
"We're trying to build a one-stop shop where people can have fun in a variety of ways," Jonathan said. "We have a lot of other plans in the works, including some family putt-putt events and an after-school program for teens."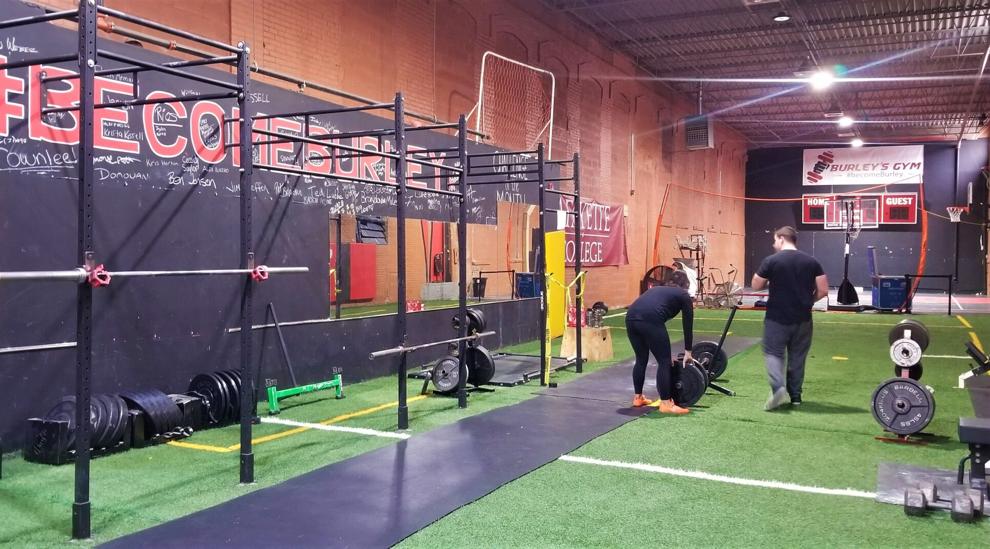 Simulator pricing is $40 an hour, Monday through Thursday; and $50 an hour, Friday through Sunday. Pricing for the driving range and chipping area is $7 for 50 balls; and $10 for 80 balls.
There are also pass options: $20 day pass (includes small bucket of balls and access to Burley's Gym), $400 seasonal pass (January through April) and yearly pass ($50 a month; includes unlimited range balls daily, Burley's Gym membership, access to driving range, chipping area, putting green and rec room and 10% off simulator time).
The Golf Center at Burley's is open 10 a.m. to 9 p.m. Sunday through Thursday and 10 a.m. to 11 p.m. Fridays and Saturdays. Info: 610-844-3387; [email protected]