Deepika Padukone completes another year around the sun today and 2023 begins with a big movie release for the actor. Deepika is all set to share screen space with Shah Rukh Khan in Pathaan, as he makes his comeback after four years away from the big screen. Deepika ended 2022 on a controversial note, with experts in religious symbolism and colour theory coming after her for the colour of her bikini.
But this isn't the first time Deepika has been called Besharam in her career. Over the years, news channels, politicians, social media users, and even the odd advertising executive have found themselves offended by Deepika's opinions, her waistline, her necklines and hemlines and even her choice of films. However, like she always does, or almost always, Deepika dealt with the hatred and the personal attacks by maintaining a dignified silence.
Love her or hate her one can't deny that Deepika has not only proven herself to be a good actor, but she has cemented her position as a fashion icon on the world stage as well. Last year she signed endorsement deals with high-end European brands and the sports giant Adidas. She has also launched her own skincare brand and continued to speak publicly about the importance of addressing the stigmas around mental health. But with great success often come great controversies.
Though Deepika had a fabulous debut with Om Shanti Om opposite Shah Rukh Khan, what followed were a series of mediocre performances where she essentially played second fiddle to the Khans and one Kumar ruling B town. A nasty breakup with Ranbir and the ghost of other boyfriends past threatened to take everyone's focus off her career and professional achievements, till she stunned us all with a wonderful performance as Veronica in Cocktail.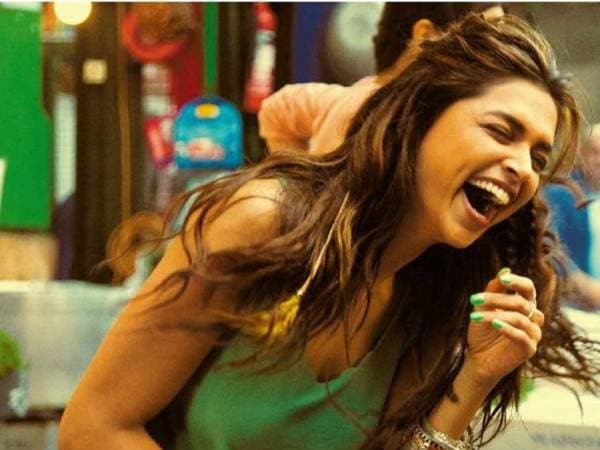 Her big commercial breakthrough came as Sanjay Leela Bhansali then cast her opposite Ranveer Singh in Goliyon ki Rasleela, Ram Leela. Ranveer was also just a couple of films old. The rest, as they say, was the beginning of superstardom. The film went on to be hugely successful but not before Deepika's first tryst with political outfits taking offence to a film's name because of its possible religious references.
A couple of years later came Padmaavat which faced a huge backlash, with some political and religious outfits threatening to disfigure Deepika. The fact that Padmaavat was based on an epic poem by Sufi poet Malik Muhammad Jayasi and not verified historical events seemed to be a fact forgotten by most. Deepika's waistline also created a huge furore and perhaps for the first time in cinematic history, a leading lady's blouse was digitally lengthened to buy peace.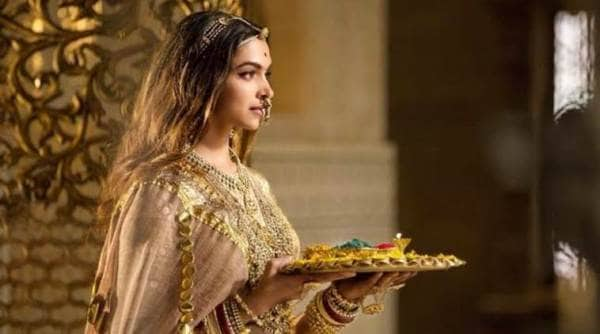 Just before the release of Chappak in 2019, her maiden venture as a producer, Deepika stood in silence with JNU students in Delhi who had been attacked after they participated in the anti CAA protests in Delhi. Many felt it was a publicity stunt for her upcoming film, but making a public appearance alongside a group of students taking an anti-establishment stand was an immensely brave thing to do. Especially at a time when Bollywood turned its eyes away from politics and it's affairs and remained deafeningly quiet.
In the aftermath of Sushant Singh Rajput's demise in 2020, Kangana Ranaut accused Deepika of faking her battle with depression and asked her to not force a mental illness angle into Sushant's demise. Deepika chose not to comment or respond to Kangana's vicious personal attacks but remained committed to the cause of removing taboos around mental health.
The only time she seemingly reacted without taking any names was when adman Freddy Birdy shared an oddly sexist post commenting on the Ananya Pandey and Deepika Padukone's clothes while promoting Gehraiyaan. Freddy, who is otherwise quite the seemingly progressive wordsmith wrote, "Newton's Law of Bollywood: The Clothes will get tinier as the Gehraiyaan release date approaches."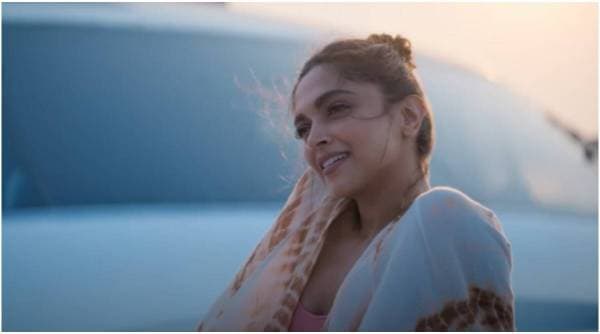 Freddy's followers were also shocked at the sexist undertones of his post and even the usually non-confrontational Ms. Padukone responded with a cryptic Instagram story where she wrote, "Scientists say the universe is made of protons, neutrons and electrons. They forgot to mention morons." The war of words did not end there. Freddy then hit back with another post claiming he was not shaming her for her choice of clothes and went to say that calling him a moron was the only non-fake thing she had said in her entire career. The storm soon blew over, especially when people realised that Gehraiyaan had ironically little depth but shaming women for their choice of clothes in never acceptable.
After that one infamous chat with Karan Johar where she took digs at Ranbir for being unfaithful, Deepika has chosen the path of silence over sensationalism. Her lack of response, atleast publicly, while dealing with controversies can be perceived as political correctness or as a lack of courage. However, at a time when art in increasingly being tainted by political propaganda and dignity is hard to find, perhaps Deepika is saying it best when she says nothing at all.
Soon promotions for Pathaan will begin and we will see a lot more of Ms. Padukone in the public eye again. There are likely to be many more controversies around the film which members of the majority party in India seem to be attacking with glee. But we hope that just as she has handled controversies in the past with restraint and maturity, Deepika will not allow the besharmi of others to impact her sharafat.